Welcome to Northbend
About Us
At Northbend Church we truly believe in the mission that God has given us; "Doing all we can to reach people with the message of Jesus." We want to engage culture with a message that is relevant and worship that is vibrant. We believe in building the local church by establishing a culture of worship, education, community impact, and lasting leadership.
One thing we want you to experience is a genuine atmosphere that will be sure to meet you where you are. No matter who you are, or where you have come from, Jesus wants to meet you there. We don't just want to be a place in the city, but be a part of the city. Huntington is not a project, but it is people; and God's heart for people is for them to walk in His will for their life.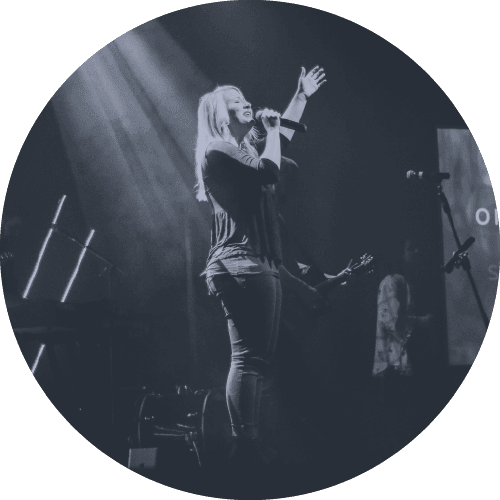 History
Twelve years ago we started a journey to share the message of Jesus with as many people as possible. Our heart and passion are still the same today. We started in a house in Mason, WV, moved to a local high school, and now see hundreds of people walking out their faith in Christ in an established location every weekend.
It has been our desire for several years to branch out into other areas in West Virginia giving people more opportunity to hear the good news of Jesus. We truly believe God has opened up a door of opportunity for us to bring the good news of Jesus to Huntington.
We believe in what God is doing in the heart and life of the Church in Huntington but also believe there are many people to reach.
If you would like to know more about us click here.
What's to come
We will be holding monthly services in Huntington leading up to our official launch in September. Through these services, we plan to show this community the heart of Northbend and our passion be a part of this city. We invite you and your family to join us as we begin this journey together.
Feel free to bring your kids!! 10 minutes before the start of service, you can check in your children (ages 0-6th grade) to the nursery, Pre-K/K class, or the 1st-6th grade class. They'll be checked in with your cell phone number so in case you're needed, you're just a text away. So while you're enjoying church...they get to too!
Then after service, you can pick them up!
Here is a list of all the dates for our upcoming services. We hope to see you there!
August 25th @ 6 pm - Convention Center
September 29th @ 6 pm - Convention Center
get involved!
There will be many ways to be involved in the heart and life of the church. If you are interested in serving at our monthly services and once we officially launch in September, click here !
To be the first to know of any updates regarding this new location, text "northbendhuntington" to 97000. .